UPDATED on 6/3 9:30 PM – *Sunday June 4* – DUE TO WEATHER – ALL GAMES on SUNDAY June 4 ARE CANCELLED. We will add an additional week to schedule. Sorry for last minute decision, but we have been checking weather and it looks like it will rain and be cold all day.
IF you did not get an email on Saturday June 3 around 9:30 PM with information on our cancelling games on Sunday June 4 – please send us an email at manchesterflagfootball@gmail.com to make sure we add you to the email list. Our apologies if we missed your email, but we will add you moving forward. Thank you.
*May 30* -UPDATE- On Sunday, half the league received uniform jerseys, while the other half did not, We apologize for any inconvenience. We have placed an order for uniform shirts and we hope to have them asap. The reason for this is due to NFL Flag being out of stock on certain teams and youth sizes. If you have any questions, please email us at manchesterflagfootball@gmail.com.
SPRING Season Schedule
Sunday (May 7) will not count as a week of play, so we will have 8 additional weeks of game play as follows:
Sunday May 14 – Week 1
Sunday May 21 – Week 2
Sunday May 28 – Week 3
Sunday June 4 – Week 4
Sunday June 11 – Week 5
Sunday June 18 – Week 6
Sunday June 25 – Week 7
Sunday July 2 – Week 8 – Final Games for Spring Season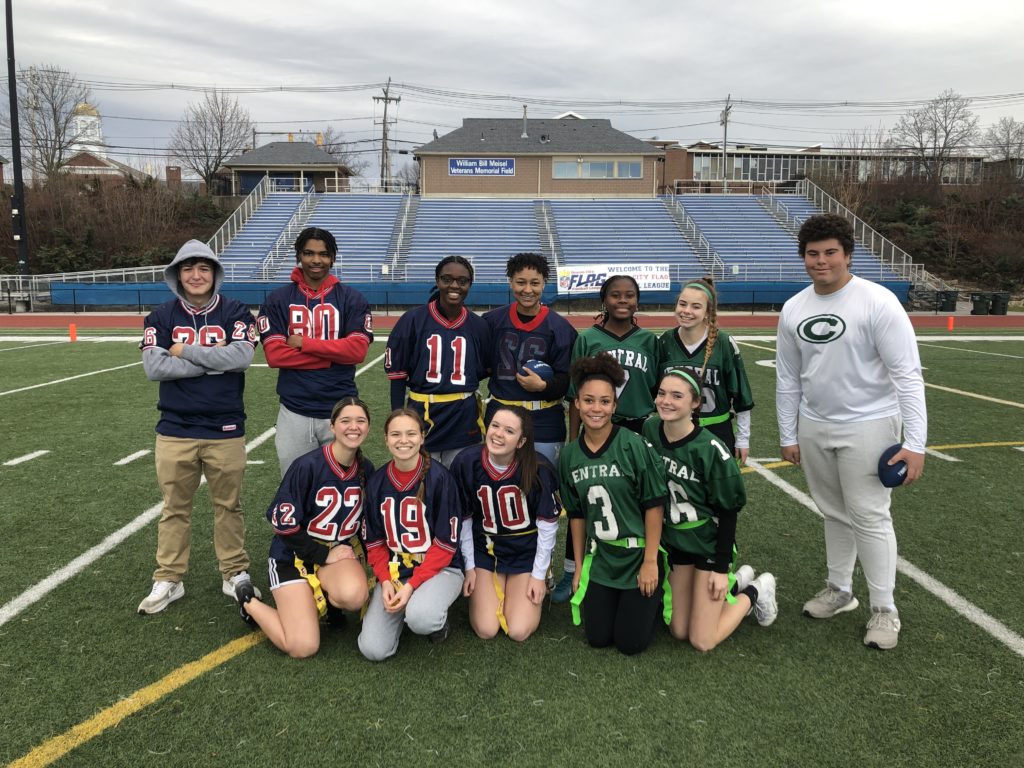 THANK YOU for another successful Fall Season. See you in the Spring.
---
*NEW* Fall 2022 – High School Girls (only) Flag Football League – more information coming soon – 3 city schools will compete with 1 other high school TBA. Please email us with any questions.
We will offer Elementary age flag football league for girls as well as we did in Spring.
========================================================= .
**NEW** ALL GIRLS DIVISION FOR AGES 9-12 – CLICK HERE FOR MORE INFO AND TO REGISTER
The Queen City Flag Football League is an NFL Flag League. All games will be played at Livingston Park Field on Sunday's in Manchester, NH.
Registration for our Spring Season is now open for ages 4-17.
or call Chris at 315 0123
---
LEAGUE REGISTRATION – Click on Blue Select Button below
2023 Spring Registration
Registration Fee: $88.00
GIRLS ONLY DIVISION
Registration Fee: $65.00
Membership expires after 1 Year.
This registration is for Spring Flag Football – Girls only division.  We will have multiple age divisions, so you will be placed accordingly.  Each player will receive a uniform shirt and set of flags.
Central/West/Memorial HS Soccer Summer League
Free
This is for all players participating on the Central/West or Memorial HS Girls Soccer Team playing in the Manchester Summer League.